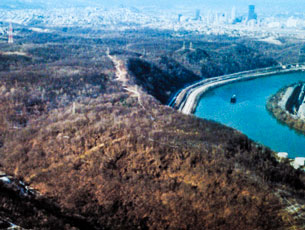 The partnership formed in 1979 by Peter Gamar and Barry Davis, which became Sun Management Corp, was created for the purpose of acquisition, management and operation of investment property. With backgrounds in real estate investments, finance, commercial leasing, property management and renovation since 1969 they grew the company to reflect reliability and results. Through 40 years of experience Sun Management Corp. and its affiliate Sun Management Associates has acquired the expertise to weather the down cycles and be positioned for growth.
Beginning with walk-up apartments in Manhattan, Sun has expanded its investments to include:
Shopping centers
Flex buildings
Garden apartments
Office property
Land
Free standing retail buildings
Currently, Sun Management controls property in New York, Florida, Pennsylvania, South Carolina and Kentucky. Sun has earned a reputation for their hands-on approach and ability to successfully operate a variety of real estate in numerous locations.
Jesse Gamar, following his graduation from George Washington University and earning professional certificates from NYU in economics and finance joined the Sun team in 2010. This was a natural transition, having spent summers working at Sun throughout high school and college.